MORE THAN ANY ONE AGENT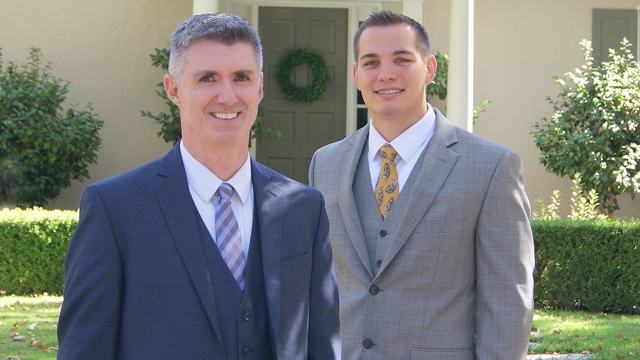 The Differentiator
Realizing early on that a team is essential to ensure client satisfaction, we joined forces with a goal to become leaders in the Greater Sacramento real estate market.  Over the last five years we have successfully closed well over 100 regional transactions with outstanding client satisfaction, retention, and recommendations.  Being community-driven, Stocker & Watts will continue to grow and expand locally through new agent partners, team affiliations, and business connections.  This goal will both continue and enhance our tradition of bringing some of the best real estate value and service to the Greater Sacramento region. Contact Don, Randall, or any other Team member at any time to learn more.
Market Standards
Our network of partners, along with cutting edge local, national, and global property search tools for nearly any property type can help you no matter where your interests lie. Through our team-first approach, you will always have the absolute best representation available as we put our clients first and strive to deliver unforgettable service. Both our internal team as well as external partners represent a diverse background, always appreciative and understanding of the unique perspectives and differences individual humans bring and are always eager to engage you as a client, partner, or friend of the community.
Experience & Track Record
Consider yourself in capable hands with our special knowledge of local markets including setting professional records in various neighborhoods throughout Sacramento. Additionally, we utilize leading-edge marketing, new media, and processing technologies to improve visibility, value, time spend, and security... all helping to ensure a smooth transaction.
Personal Perspective
We treat your property as if it were our own and take the time to envision how it fits within the local market. While we have a broad view of the industry and marketplace, we never lose perspective, and always stay focused on your transaction. Every property has a story to tell, and no two tell the same story. We create custom pieces for every property to highlight the specific features that make each unique, creating a storyline about lifestyle with distinct marketing collateral that has its own character and personality. Highlighting these custom pieces with our social media playbook creates the local and national exposure you deserve.
Changing the Norm
Being known as a one-stop agency with a reputation for being experienced, responsive, transparent, modern, and having a huge and diverse partner network, our team of professionals, whether internal or external can provide end-to-end transaction support. Our quality third-party partnerships include a wide spectrum of services, from lending to closing, concrete to roofing, and nearly anything else to assist in our client satisfaction.
Sell With Us...
Use our Greater Sacramento Real Estate expertise to prepare, market, and sell your property. Learn More!
Buy With Us...
Engage us to help you find the property you really want. . We pride ourselves in truly listening to your needs and then finding the home you deserve. Learn More!
Join Our Agent Team...
Want to partner with a great reputable local broker?  Click Here for more info.
Join Our Partner Network...
Have a service that will benefit our clients? Contact Us!
Connect with a STOCKER & WATTS Team Member...